Le Flambeau Foundation , Inc. ,  4/1/23
Congratulations to the week #6 winner of THE SPARK of LF Spring 2023 session!  In the words of our English Grader Ms. Alexis (Floyd)…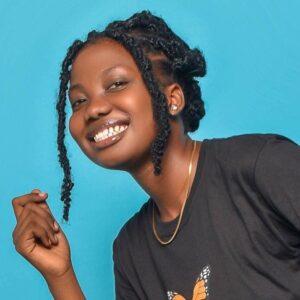 "Thank you for your participation in our final discussion of the week. We truly had a blast during our final speaking session. You all came, saw, and conquered. We are so proud of you for your effort and contributions to this session. Thank you all for your momentum and for trusting us with your thoughts. This week's post screamed dignity and pride, and we were able to see why you all are proud to be HAITIAN!
Our final SPARK of the Week is our very own Naïka Charles . This week she really increased her efforts and ended with a bang. She supported her peers and she boosted the momentum of her contribution by adding the following call to action: "We must say enough, we need to change the system of our country".   Let's congratulate Naïka on her victory this week!"
Background:  The topic focused on National Pride.   "Is national pride important important for the success of a country?  What makes you feel pride for your nation?"
On behalf of Le Flambeau Foundation , we congratulate Naïka Charles for being the SPARK for week #6 in our Spring 2023 session of THE SPARK of Le Flambeau.
To learn more about THE SPARK of Le Flambeau English discussion program and what it means to youth in Haiti click here.