REPRINT
The Le Flambeau Foundation 10th Anniversary Awards Celebration brought together a diverse group of those passionate about education and Haiti, to the University of Chicago Booth School of Business Gleacher Center on the evening of October 26th, 2017.
The gathering was particularly symbolic since Chicago was founded by Jean Baptiste Point du Sable (also DuSable), a Haitian explorer and merchant; and the University of Chicago Booth Gleacher Center, where the event was held, happens to be located in the exact vicinity of DuSable's home and trading center. Chicago Booth is also where the spark that eventually led to the formation of Le Flambeau Foundation , was first lit.
Congratulations are extended to award recipients Deborah Fallahay, Ray Roman, and Judge Lionel Jean-Baptiste; and Le Flambeau Foundation scholar Ruchama. We thank Haiti Consul General of Chicago Lesly Condé and Professor Marvin Zonis for offering special remarks, and Dr. Joanne Marie Terrell for serving as keynote speaker.  Much appreciation is extended to the following team members –
• Deborah Fallahay (registration, floor director)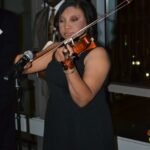 • Jadine Collingwood (art auction designer and manager)
• Naomy Grand'Pierre (art auction volunteer, first female Haitian Olympic swimmer)
• Valerie Wilson-Reed (program emcee)
• Bijou Gervais (LFF coordinator)
Sponsors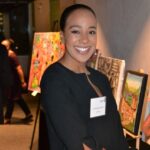 Quarles & Brady LLP
University of Chicago Booth School of Business
Allstate
Supporters
GCom Partners
RitzHolman
The fundraising campaign was launched at our 10th Anniversary Awards Celebration of October 26th with the target of increasing the capacity of the foundation to deliver more programming that will reach and benefit more youth in Haiti via access to education; ultimately impacting job creation and elevation. We invite you to join us now in making a tax deductible commitment by clicking here.
Thank You for your support!
J. St.Lot-Gervais, J. Puchner, T. Wright, G. Collingwood, S. Colas-Gervais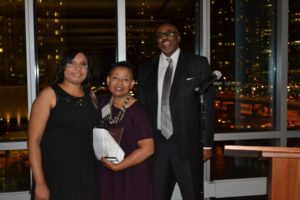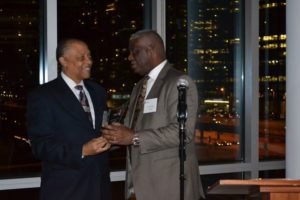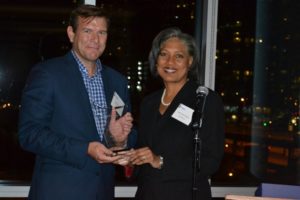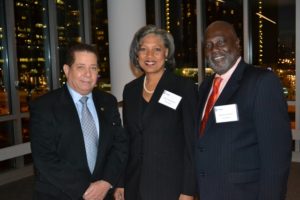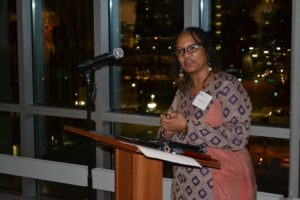 For a more detailed overview of the event and pictures (
click here
).