We are pleased to announce the winners of THE SPARK of Le Flambeau program, for the fall semester 2013.
THE SPARK of Le Flambeau language exchange program, now in its fifth year,  aims to improve fluency in reading and writing  for students in Haiti and in the U.S.  while fostering the exchange of culture, new friendships, and mentor-ships.  For this semester the students in Haiti wrote in English and those in the U.S. wrote in French.  The program earned a quality rating score of 4.50 (out of 5) from students in Haiti for this semester – yes!
THE SPARK of Le Flambeau Winners – Fall 2013
MOST IMPROVED
–  Most Improved Award was earned for making the most impressive strides during the program.
Gilot
– Haiti / 
Cedrick
– Haiti / 
Andrew
– U.S.
(a tie in Haiti team)
–
MOST CONSISTENT
Most consistent participation, providing comments each week
Lourdia – Haiti / Caroline – U.S.
–
BEST LANGUAGE
Best performance in writing comments.  Judging based on spelling, vocabulary, grammar and correct use of the Word of the Week
Tamiyou
– Haiti / 
Menson
– Haiti / 
Emilie
– U.S. /
Isabell
– U.S.
(a tie in Haiti and U.S. teams)
–
BEST SUBSTANCE
Most substantive information in each of the weekly comments – everyone learned something new from his or her comments.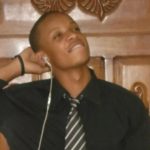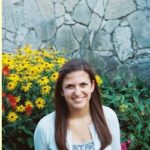 Jean JS – Haiti / Lauren – U.S.
–
THE SPARK of Le Flambeau

This is the top spot. Earned for having offered the most well rounded presentation.  Exhibited leadership and made the strongest impression.  Based on observation of progress, substance, teamwork and perseverance.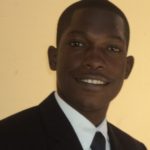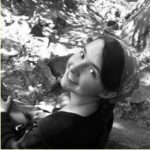 Menson
– Haiti / 
Emilie
– U.S.
(Menson also wins a Dell notebook computer
)
–
An honorable mention was earned by Jacky for his impressive performance.
We thank our Graders for this session – Ms. Jeanie Jones from Texas and Mme Chris Jacquart from Shorewood High School in Wisconsin.
In determining the winners our Graders reviewed their notes and incorporated student voting results into their decisions – selections were difficult.
To all active student team members from this past session – we could not have done it without you.   To THE SPARK of Le Flambeau award winners – Congratulations!!!
Together we made the difference.  Thank you!
Warm regards,
Le Flambeau Foundation Inc.
Board Members J. St.Lot-Gervais, J. Puchner, T. Wright, G. Collingwood, S. Colas-Gervais