The fifth of May bears significance for many in Mexico, the U.S., in Haiti…the World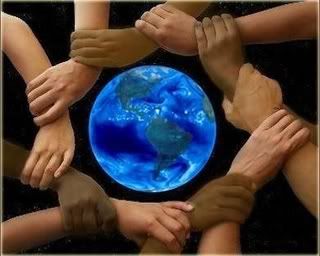 In the United States  May 5th is known as "Cinco de Mayo" (Spanish for "fifth of May").  This day is celebrated nationwide in the U.S. and regionally in Mexico, primarily in the state of Puebla where the holiday is called El Día de la Batalla de Puebla (English: The Day of the Battle of Puebla).   The date is observed in the United States as a celebration of Mexican heritage and pride, and to commemorate the cause of freedom and democracy during the first years of the American Civil War.  In the state of Puebla, the date is observed to commemorate the Mexican army's victory over French forces at the Battle of Puebla on May 5, 1862.  Contrary to widespread popular belief, Cinco de Mayo is not Mexico's Independence Day.  It is however a celebration of heritage, pride and freedom which are the heart of independence; similar to the symbolic celebration for the incredible sacrifices and feats of Haitian soldiers in Savannah Georgia.  On October 9, 1779 in Savannah Georgia,  a force of more than 500 Haitian "gens de couleur libre" (free men of color) volunteered and joined American colonists in the fight for freedom at the Siege of Savannah.  Although the dates for these accomplishments for Mexico, Haiti and the U.S.  are different we find that the powerful cultural significance is the same – perseverance, achievements, freedom and pride.
The fifth of May is also a day of celebration for Le Flambeau Foundation scholar Ruchama and the large circle of family and friends around her.  Happy Birthday Ruchama!  Ruchama achieves a piece of her dream every day.  This year is particularly significant as Ruchama will be headed to her four-year college scholarship experience in the U.S.,  in less than one month. ..the result of perseverance, achievements, freedom and pride.
The fifth of May is an important date that brings forth symbolic significance for all communities as it reminds us once again of the incredible power generated from our perseverance, achievements, freedom and pride – the launching pad for many more life-changing contributions  to ourselves, to our country and to the world.  Happy May 5th!